Heather Lietz here; you may know me from the front desk at the clinic.  A friend of mine had forwarded me some information about the Total Wellness Summit presented by Food Matters.  I decided to join the free access to the online summit which took place from March 21st through March 31st.  Each day they presented a different topic with videos of an interview with an expert, a documentary, a recipe, and a yoga or meditation practice.  So much great information about health was being provided that I thought I would share the knowledge.
Here is what I learned on Day 2: Everyday Superfoods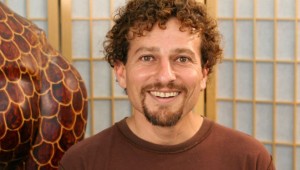 All the following information is taken from an interview with David Wolfe who is an expert in superfoods and longevity.  He has been on a raw food diet for the past 13 yrs.  Check out his website at http://www.davidwolfe.com
________________________________________
David Wolfe's recommendations:
1.  Adding 12 to 16 oz. of fresh organic vegetable juices every day to our diets.  For example celery juice, celery cucumber juice, celery cucumber apple juice, etc.  These juices bring life force energy to tissue within 15 minutes of consumption.
2.  Adding superfoods to our diets, which are foods that have an "extraordinary quality" of vitamins, minerals, cofactors, enzymes and special chemicals.
Superfoods:
Wild honey, wild bee pollen, royal jelly

a Russian study conducted shows that bee keepers were the longest living
Algea, spirulina, blue green algae from Klamath Lake, chlorella

contains more than 60% protein
Goji berries

a complete protein source – has all 8 amino acids
longevity factors – stimulates human growth hormone
betaine – liver detoxifier and cleanser
highest antioxidants next to acai; the only food with higher antioxidants is cacoa
Cacao beans

all chocolate is made from
tree can only be grown in rainforest environment and produces beans all year around; chocolate is always in season!!! 🙂
botanically a nut as it is the seed of a tropical fruit tree
the fruit is amazing – try it if you're in a cacao producing country
best mineral content compared to any other food in the world
highest natural source of magnesium and chromium, likely the highest natural source of iron and manganese, one of the highest natural sources of zinc and copper – all cofactors needed for healthy metabolism
highest level of vitamin C of any nut or seed in the world; chocolate has no vitamin C because the heat during the manufacturing process destroys it
highest antioxidant content
You know what foods feel good to you!
Power Protein Superfood Smoothie
1 banana (potassium rich)
1 c almond milk
1 tbsp bee pollen (energizing)
1 tbsp raw cacao powder (energizing)
1 tbsp maca powder (hormone balancing)
1 tbsp hemp seeds (one of the world's most nutritious seeds, complete protein source, contains all essential amino acids, fats, vitamins and enzymes)
honey, to taste
1 c ice
Blend all ingredients together