CBD Oil – Philadelphia
We now offer CBD oil in highly concentrated tinctures and salves in Manayunk, Philadelphia, PA from Mitchell's Medicinals, which are sourced from completely legal hemp from Europe.
CBD Oil has been found effective to treat anxiety, pain, inflammation, lowering blood sugar, helps to control seizures, easing nausea, reduce nerve damage, stimulating bone growth, and stopping bacterial growth.  Some evidence suggests that it also helps stop tumor growth and therefore could help in fighting cancer.
Ask at the office about our current inventory!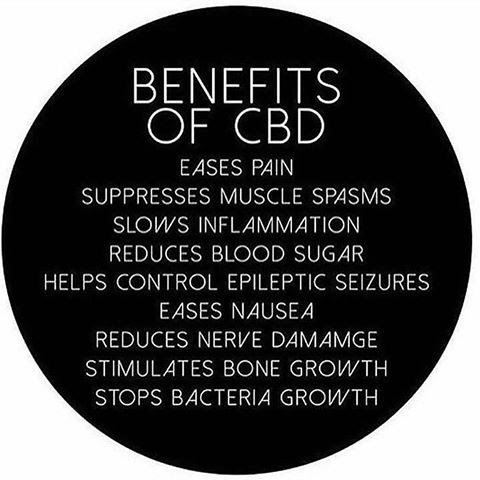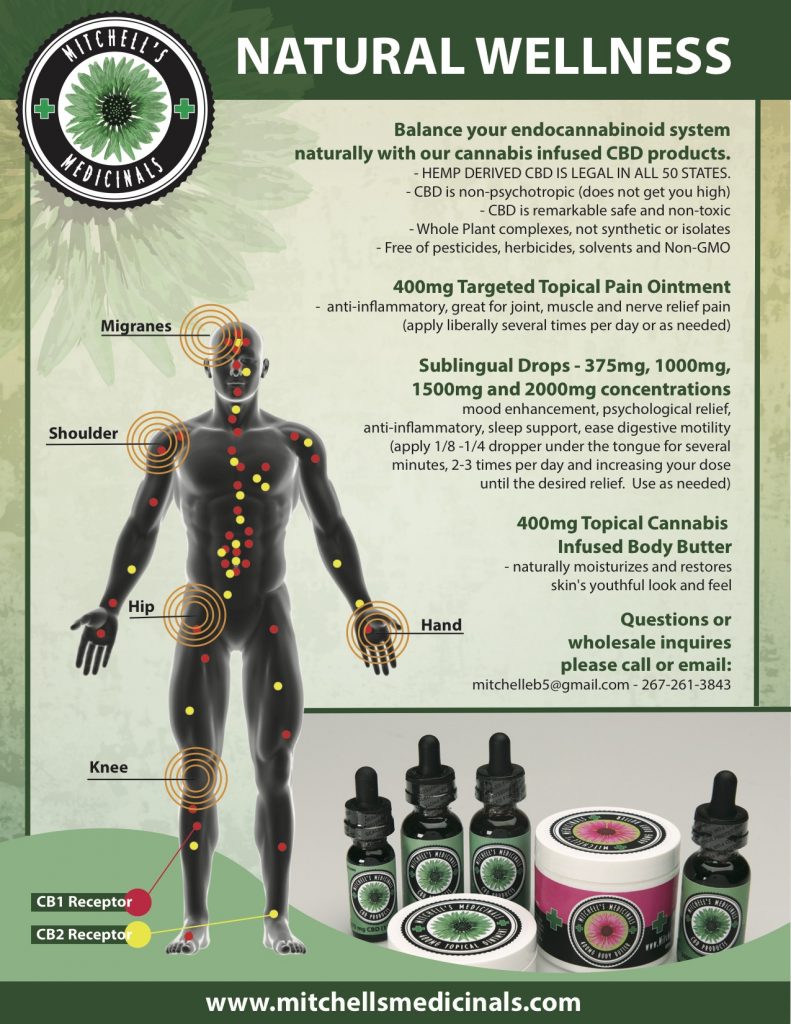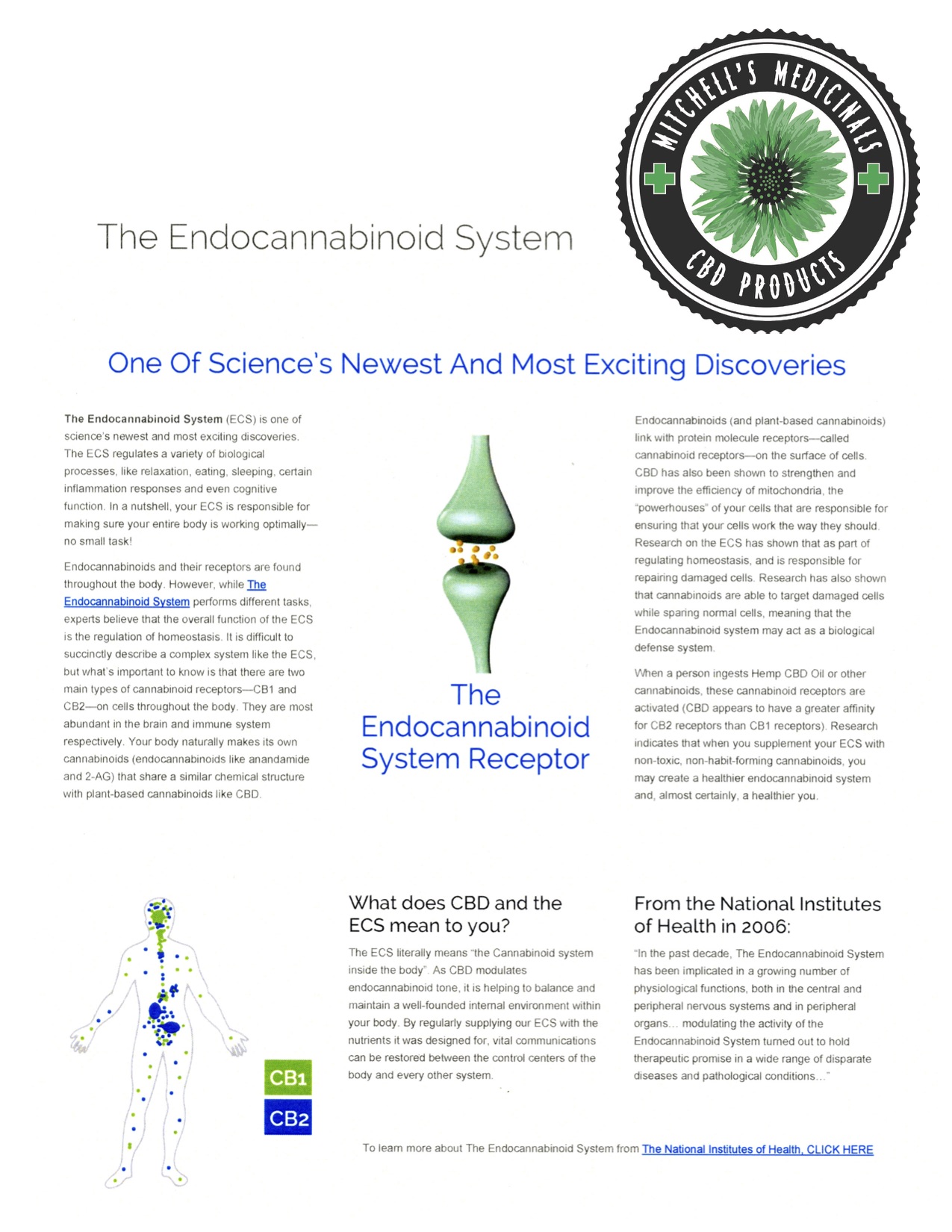 Medical Benefits of Terpenes
Studies have shown that terpenes can have positive effects for the treatment of pain, inflammation, depression, anxiety and other medical conditions. Just like aromatherapy essential oils, terpenes have a wide variety of benefits. Below is a list of the most popular terpenes found in CBD products and the benefit they can have.
Myrcene
Myrcene is one of the most common terpenes found in cannabis and is most known for its relaxing sedative effects. Many researchers believe that the amount of Myrcene found in a specific plant can indicate whether the strain will have a more sedative indica effect or a more uplifting sativa effect.
Limonene
Limonene is most commonly found in citrus plants and is what gives them their distinct smell. Limonene is known for its anti-depressant qualities and high energy effects.
Terpinolene
Terpinolene is known for its woody and smoky aroma and for being mildly sedative. It is also known for having antioxidant properties and antibacterial qualities.
Beta-Caryophyllene
Beta-Caryophyllene also has a woody and earthy smell and is known for having strong anti-inflammatory properties in addition to gastrointestinal benefits.
Alpha-Pinene
Alpha-Pinene is most commonly found in pine needles and is what gives them their distinct pine scent that we all love. It is known as an energetic terpene that can be used to help with a variety of conditions.
Humulene
Humulene is the terpene that gives beer its hoppy flavor and its most known for its anti-inflammatory properties. Humulene has also been found to act as a hunger suppressant. Although I don't know about you but after drinking a few beers I get more hungry.
Linalool
Linalool has an aroma most similar to Lavender but is found in over 200 different types of plants. Research has shown it has sedative and even anti-epileptic properties.
Delta-3-Carene
Delta-3-Carene is found in a variety of different plants most notably bell peppers, cedar, rosemary, and pine. It has anti-inflammatory properties and can even help with a runny nose. Studies have shown it can also help with arthritis and bone health.
Eucalyptol
Eucalyptol gets its name from the eucalyptus plant but is also found in a wide variety of other plants. It is known to help with pain and depression and is especially beneficial for people with arthritis pain.
Terpineol
Terpineol has a very distinct lilac odor with hints of lime and is used in a wide variety of perfumes. It has anti-inflammatory properties