Heather Lietz here; you may know me from the front desk at the clinic.  A friend of mine had forwarded me some information about the Total Wellness Summit presented by Food Matters.  I decided to join the free access to the online summit which is taking place from March 21st through March 31st.  Each day they present a different topic with videos of an interview with an expert, a documentary, a recipe, and a yoga or meditation practice.  So much great information about health is being provided that I thought I would share the knowledge.
Here is what I learned on Day 7: The Truth About Cancer
All the following information is taken from an interview with Chris Wark.  Chris is a health coach, author and speaker.  He beat stage 3 colon cancer with nutrition and natural therapies.  He has is own website at www.chrisbeatcancer.com
___________________________________________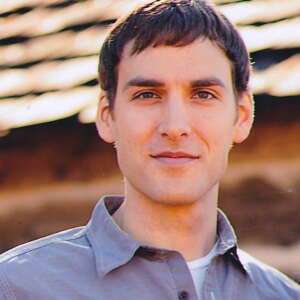 Chris Wark was diagnosed with stage 3 colon cancer at age 26.  After surgery took out 1/3 of his large intestine and some lymph nodes, doctors recommended that he complete at least 9 months of chemo and told him that he had 60% chance of living 5 yrs.  Wark asked about a raw food diet while on chemo; however, the doctors rejected the idea saying that type of diet will "fight" the chemo.  A raw food diet is an aggressively detoxing diet which causes the body to identify chemo as poison and flush it out quicker.  Chemo patients are actually recommended to eat ice cream, pizza, etc. for this reason.  After Wark's surgery, the hospital brought him a sloppy joe for his first meal.  His doctor at the hospital gave no dietary recommendations at discharge, only said "don't lift anything heavier than a beer."
Wark states that the cancer industry uses fear to rush patients into conventional treatments.   Doctors tell patients that there is no other option.  They militarize treatment, using war terms like "battle," "fight," and "suffer."  The industry says that it's "you vs. cancer" when it's really about healing your own cells.  Wark believes that if you have cancer "the way you are living is killing you."  Prior to his dx, he was not eating healthy.  He ate fast food and junk food every day, including lots of meat and dairy.  After diagnosis, he became interested in treating his cancer with diet change and natural remedies.  The doctors told him that no alternative therapies were available and called him "insane" if he did not treat with chemo.  Despite this, he refused chemo and took a natural approach.  Wark felt that both treatment choices were terrifying, but stated that the raw food diet felt like "fate."  This diet made him feel good physically and emotionally.
Wark was inspired by the book "God's Way to Ultimate Health" to follow a raw food diet.  He ate giant salads twice daily with the most potent anti cancer vegetables and herbs – broccoli, cauliflower, kale, cabbage, garlic, onions, mushrooms, spinach, sauerkraut, cayenne pepper, bragg's sprinkle, oregano, and curry powder.  He would top it off with organic olive oil, bragg's apple cider vinegar and a squeeze lemon.  Initially, he also drank 64 ounces of vegetable juice including carrots, celery, ginger, beet.  He later added in lemon, green apple, turmeric root and garlic.  Wark explained that some people have a hard time at first with a raw food diet as their gastrointestinal flora is geared toward a Western diet of meat and dairy.
When Wark did not attend his appointment to place the port for chemo, the doctor's office called him concerned and tried to get him back into the office.  Instead, he went to a naturopath and a nutritionalist who told him he was on the right path by eating a raw diet.  He also started taking supplements, and herbal detox teas and tinctures.  He provided the website herbdoc.com as a resource.  Wark found an integrative oncologist.  He received blood work monthly and scans every 6 months to assess his progress.  After 90 days of a raw food diet, he added on cooked veggies, quinoa, animal protein and salmon.  His goal was to build a new body that cancer could not thrive in in 1 year.
The overall death rate has only come down 5% in the last 60 years for those with cancer who have used chemo as treatment (with the exception of 3 specific types of cancers).  Wark sees that with conventional treatment, the ill person initially would do "anything it takes" to beat the cancer. However, they then become tired and lose the will to live; this leads to going "down hill" completely.  Cancer rates exploded after the industrial revolution.  Low cancer rates still exist in areas that have not been Westernized, which are areas that consume a 90-99% plant based diet low in meat and dairy with no manmade foods.  This supports the statistic that 70-90% of cancer is caused by the environment, attitude, emotions and lifestyle.
Wark stresses that you have the time and option to read, research, learn, teach your loved ones, and evaluate your life.  Be in the driver's seat and embrace getting well!  He offers the resource 20 Questions For Your Oncologist.  He says that the fear is real everyday, but gave the following suggestions to overcome it:
focus on joy & love
be grateful
reverse negative feelings through discipline and practice
have a support system